---
We've Got A Class For You!
Our classes are available for different ages, interests, and commitment levels! We are happy to offer both recreational and intensive (exam/competitive) programming for our students. Classes for ages 7+ are full year classes that run from September to June.
We would love to help build your experience! Contact us today to discuss your options!
Register now!
---
Dance Schedule
---
Acro
Acro classes focus on strength, agility, coordination and
flexibility. Using the Acrobatic Arts and Acrobatique syllabi, students will progress through learning the artistic creations of dance based acrobatic skills and techniques. 
Creative Theatre
Our creative theatre classes will have your child dreaming of being Broadway bound! This program combines jazz technique with acting and basic singing for children to immerse themselves in the theatrical aspect of the performing arts. Students will learn drama skills as well as have the opportunity to put together a few short musical combos throughout the season. 
---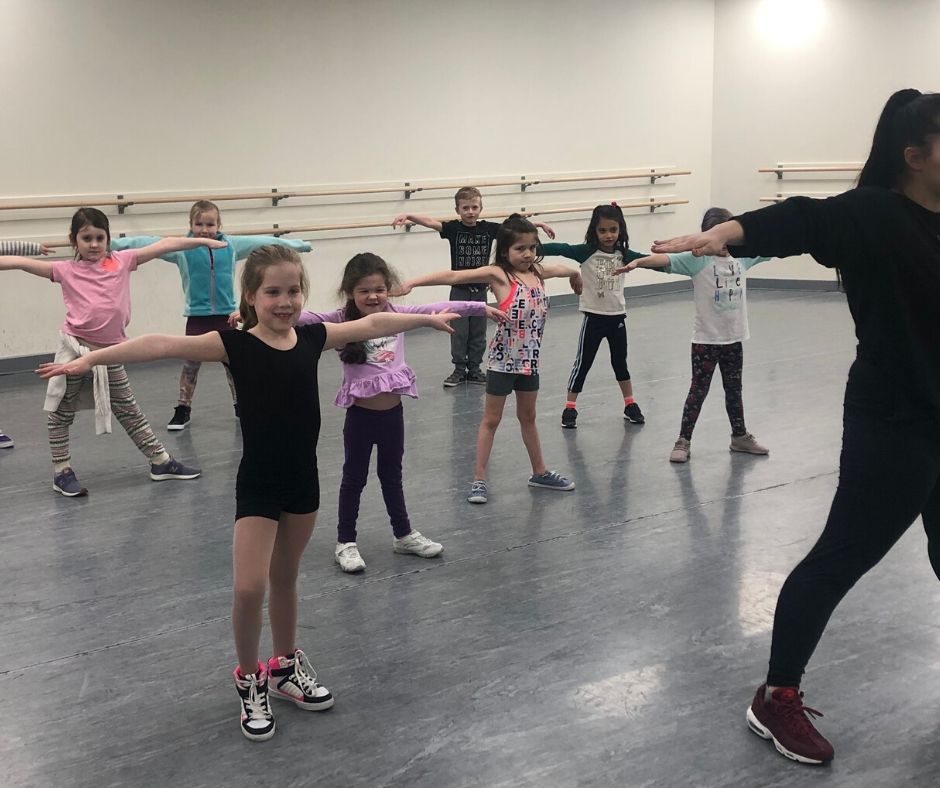 ---
Hip Hop
Our hip hop classes offer a creative variety of stylized movements and skills from the latest styles and trends. With an emphasis of personality and individuality, this class is one of our most popular selections. Students will learn steps and choreography to accompany both current popular music and old school beats. 
These classes are based on a fusion of jazz and ballet technique. Students are encouraged to interpret and express emotions and feelings through
intricate, and diverse movements. Pre Requisites: this discipline requires a strong technical knowledge, therefore ballet training and jazz training are assets to each student's success in this program. Students must be enrolled in a pre inter level jazz class and/or a grade 3 level ballet class in order to enroll in this discipline.
---
Jazz
Our jazz classes focus on learning stylized movements, flexibility, strength and technique. Using the ADAPT jazz syllabus, students will be exposed to a strong technical background while dancing to their favourite beats!
---
Tap
Our tap classes focus on learning about musicality and rhythm, all while making musicand sounds with your feet. Technique is primarily taught from the ADAPT syllabus, with incorporations of various rhythmic work and concepts from the Al Gilbert tap syllabus.
---
---
Ballet
These classes focus on learning the beauty, artistry, creativity, discipline and technique of ballet. Using the RAD ballet syllabus, students will be introduced to classical ballet technique, free movement and character work.